PROGENY TEAM
Paul Woolls and Betty Woolls - Proprietors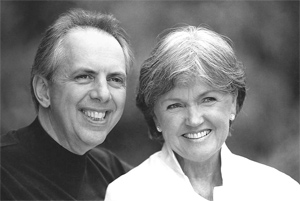 Progeny Winery is the love story of Paul Woolls and Betty Woolls rooting their lives and passion for wine together. Paul began life in the Midwest, where he was born almost on the campus of Indiana University. He later moved to New Mexico, and now sheepishly admits developing the beginnings of a passion for wine there‐ albeit on brands that today no serious vigneron would admit consuming. From those beginnings, Paul found in college that starving for a month would allow for one great meal at the only French restaurant nearby. Law school, followed by his law practice, allowed the drive to learn about wine to thrive. That interest in wine culminated in a fortuitous wine tasting where he met Betty.
Betty hails from Minnesota, having spent her childhood growing up in a rural farming community. After college she raised a family while building a career in real estate investment and development in Minneapolis. Her entrepreneurial spirit and passion for food and wine fueled the fires that transitioned her from owner and teacher of a cooking school in Minneapolis, to creating a winery in Napa Valley.
In Napa, Betty fell in love with the beauty of the land, the vineyards and the climate. She landed in Oakville with a parcel of land, including vineyards and a home site. Betty reconnected with her deep-rooted appreciation of the soil and the bounties it brings. Over the next few years, additional vineyards, construction of a winery and the release of her first vintage of wine followed. While in Los Angeles conducting a tasting of her wines in 2003, she met Paul. A friendship developed rapidly, followed by dating. During their early years together, Paul and Betty traveled together to promote her wines, solidifying the idea to Paul that he would enjoy developing a new wine venture.
A marriage, a special vineyard on Mount Veeder and many years later, Paul and Betty now share a goal of making the best possible wine from the exceptional vineyards they steward together at Progeny Winery. Likewise, they are most fortunate to enjoy a family life provided by numerous children (all girls) and even more grandchildren (mostly boys). They continue life's joyous ride as companions, partners and winemaking buddies.
Sean Capiaux -Winemaker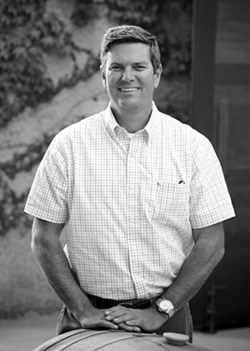 Founding winemaker, Sean Capiaux, has established an impressive and notable career over the past twenty six years at prominent wineries around the globe. He graduated from California State University, Fresno (BS, Enology; minor in Chemistry) in the late-80's and began his career at Jordan Winery in Sonoma County's Alexander Valley. Sean traveled to Perth, Australia to work on the winemaking team at the Houghton Winery and later returned to the United States to become the assistant winemaker at Pine Ridge Winery in the Stags Leap district. Peter Michael Winery tapped him to become their assistant winemaker where he worked for four years. Sean spent several years as a bicoastal winemaker attending to wines both on Long Island and in California before settling full time in the Valley.
Sean serves as winemaker for the Progeny Estate Winery and consistently creates world class mountain Cabernets. Sean describes his winemaking style as neo-classic in that he employs modern equipment to produce non-interventious wines which are naturally fermented and bottled unfined and unfiltered. These techniques allow the varietal character and terroir of the Progeny Estate to be the stars of the show.
Alan Peirson - Viticulturist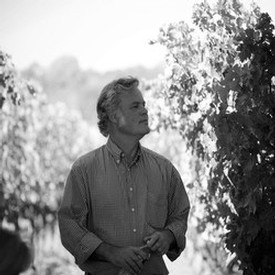 A California native, Alan Peirson began his studies as a student in Art History at the College of Marin. Surrounding his artistic life as a ceramicist and sculptor, Alan has always had an intense interest in food, wine, building, design, horticulture and landscaping.
For twenty years, designing, building and managing what is now the Peter Michael Winery Estate, Alan played an integral role in the genesis and development of the estate winery and vineyard program. He also used his many talents as Estate Manager, as well as Artistic Director of a non-profit organization raising money for the performing arts. His palate for fine wines was fed and expanded while managing The Vineyard Cellars.
In the summer of 2002, Alan started a new challenge on the slopes of Mt. Veeder with Sage Vineyards, developing and managing an estate vineyard and wine program while maintaining an active role as part owner of L'Angevin Wines.
Blanca Preciado - Hospitality Director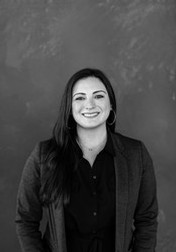 Born and raised in St. Helena, Blanca Preciado grew up within the Napa Valley farming industry in a well-established vineyard management family and is the first official employee of Progeny Winery. She began her journey in the wine industry soon after graduating from San Jose State University anticipating it would be short-lived. She did not expect to fall in love with wine education, hospitality and her work family.
Blanca began working for the Woolls family in 2011. In 2013, she was offered a once-in-a-lifetime opportunity to assist them in the development of a new luxury brand and Hospitality Center. Knowing this would be a long journey ahead; she never hesitated to take the challenge. She proudly carries her love for her home, the Napa Valley, and her love for Progeny Winery on her sleeve as the Hospitality Director.
When she is not working, you'll find Blanca playing soccer, cooking at home, or spending time with her new baby Emilia and husband Esteban.
John Gerber - Winery Estate Chef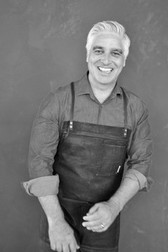 John Gerber has been active in the food & beverage industry for nearly three decades. A native Texan, he graduated from the University of Texas at Austin (B.A. Sociocultural Anthropology / Economics). John spent time traveling abroad to pursue his interest in world cuisine and later received a degree in the Culinary Arts from the Culinary Institute of America in Hyde Park, New York. John developed his talents and has held leadership positions at some of Northern California's top ingredient driven restaurants including the Lark Creek Inn in Larkspur, Domain Chandon in Yountville, The French Laundry in Yountville and the Pacific Edge at Highlands Inn in Carmel among others. John also spent time abroad apprenticing in a 3-star Michelin rated restaurant in Bergamo, Italy.
In his free time, John enjoys traveling the world with his wife Robin as well as foraging for wild mushrooms, hiking throughout northern California, and working away in the garden.
Jessica Loesch - Sales & Marketing Manager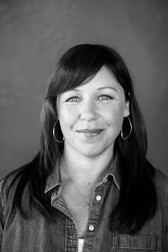 Jessica Loesch moved to the Napa Valley for a six-month sabbatical in 2009 and has never left. Born and raised in northern CA, she moved to the Northeast for college at the School of Hotel Administration at Cornell University, where she became fascinated with the world of wine. A ten year corporate career in real estate development with Starwood Hotels & Resorts followed before she took a break to pursue her passion for wine in the Napa Valley.
After attaining her WSET Level 3 certification and running sales and marketing operations for several boutique, family wineries, she now makes her home here, tending an ever-expanding backyard vegetable garden project and enjoying the best "office view" in the Valley here at Progeny.
J. Anthony Williams – Estate Host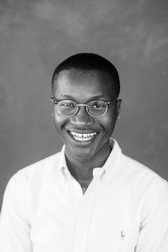 Anthony is a heart-felt Midwesterner, born and raised in South Bend, IN. During the pandemic in 2020, he graduated from Wabash College. While at Wabash, he had developed a friendship with fellow alum and Progeny Proprietor Paul Woolls and his wife Betty, which became the groundwork for his career post Wabash.
Anthony began working in the wine industry immediately after graduation, starting as a Vineyard Associate. After a spring and summer in the vineyards under viticulturist Alan Peirson's guidance, he joined Sean Capiaux's winemaking team as a Harvest intern, and then joined the Progeny Hospitality team in February of 2021. A true admirer of the Wine Industry, Anthony spends most of his days off visiting other boutique wineries, searching for Napa's rarest blends and experiences.
Karissa Ures - Estate Host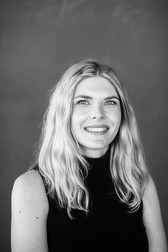 Born and raised in California Karissa has been working in the Napa Valley since 2019 where she began her career in the wine industry. But the love of wine came much sooner while traveling around Europe and being able to taste wine in different regions starting to see the subtle complexity that wine has to offer. As the newest member on the Hospitality team Karissa can't wait to learn more about what Mount Veeder has to offer.
On her days off Karissa likes to eat, drink, and be merry with her friends and family. Often hosting close friends from out of town, what was once a new town for her has become a dream destination that she can't believe she calls home.
Barbora McCart - Estate Sous Chef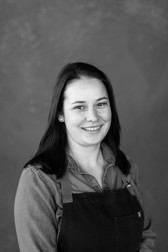 Hailing from her home country of Slovakia, Barbora first made her way across the pond to work amongst the beauty of Glacier National Park in Montana. That is where she fell in love with cooking and decided to go down the rabbit hole of the Culinary Arts. Her passion for food took her to several restaurants in Bulgaria and The Netherlands where she held leadership positions. Her interest in all things Culinary eventually landed her in the heart of the Napa Valley
Barbora worked her way around the Valley while soaking in as much as she could, having spent time with Michelin-Caliber Chefs such as Todd Humphries. Barbora has made Napa her home, and that has led her to our kitchen at Progeny Winery. Barbora spends even her free time in the kitchen, creating fun dishes with her husband, Alex, as well as exploring the outdoors from the seat of her bicycle.